Google Pixel 3 announcement date revealed
The

Google Pixel 3

and

Pixel 3 XL

will most likely launch on or around October 4. On that date there will be a flood of YouTube videos detailing people's experiences of switching from a non-Pixel phone to a Pixel 3.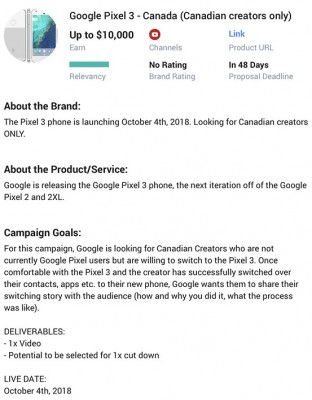 The date isn't a huge surprise – the Pixel 2 and 2 XL were announced on exactly October 4 2017. Android P is likely to launch a couple of weeks before that on August 20th. The new Pixels will be the first to run P out of the box, the older Pixels will get it as an update (probably before October).
Of course, we don't have to wait that long, numerous rumors have given away most details. We've seen the design, the notch, some live photos even, how the Snapdragon 845 chipset handles Geekbench and more.